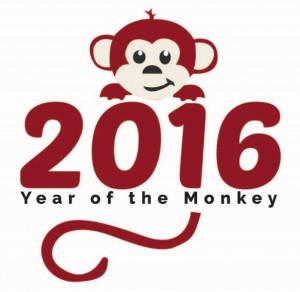 Dear Friends of K-Cellars
Kung Hei Fat Choy to you all! May the Year of the Monkey brings you good health, success, and happiness.
With the Chinese New Year festival, we always make wishes to ourselves and friends.  As wine lovers, would you like to make some wishes for your wine appreciation this year.  Below are some from my friends.
To taste at least one new bottle of wine every week

To be familiar with more wineries than the usual ones

To meet new wine-drinking buddies who can share similar passion in wine

To indulge oneself in relaxing winery tours

To buy some more nice wines to keep for enjoyment several years later
The list will be long and long.  Just remember if you keep wines under proper environment such as K-Cellars, many of your wishes will come true!
Happy Drinking!