EXCLUSIVE WINE CELLARS
FOR COLLECTORS & ENTHUSIASTS OF FINE WINES

OVERVIEW
Dedicated to creating a private and secluded space for wine lovers around the world, K Cellars combines its state-of-the-art wine cellar facilities with its refined architecture perfect for the appreciation of fine wines and exclusive dining. K Cellars is proud to offer premium services and world-class wine storage solutions to each and every wine connoisseur. Located in the heart of the Kowloon Bay area, K Cellars is within walking distance from the Kowloon Bay MTR station. It is easily accessible by car and various modes of public transport. K Cellars has been certified by HKQAA for Fine Wine Storage Management System.
TASTING ROOM
Very few can resist the temptation to enjoy the tasting of fine wines. We promise that the ambiance of our Tasting Room brings out the best in your favourite wines. We look forward to sharing the joy of wine tasting with your beloved friends and guests. Corporate and private functions can be arranged with advance notice.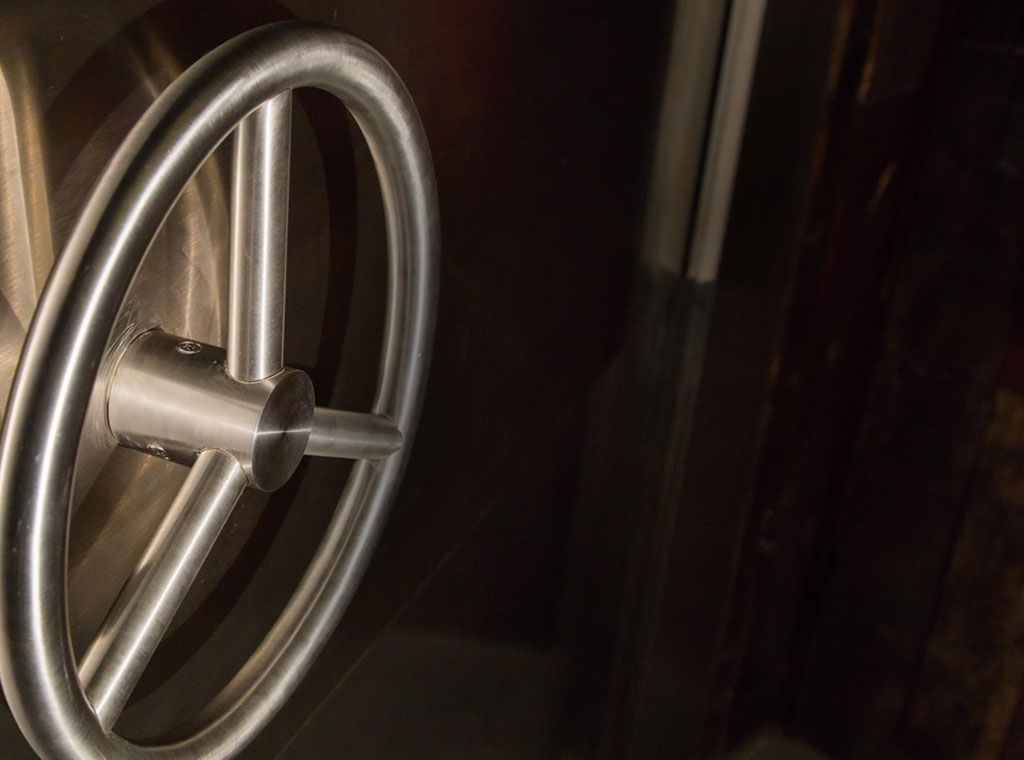 ---
STORAGE CONDITIONS
We are equipped with purpose built temperature and humidity controls to maintain ideal storage conditions throughout the year. The environment is also monitored continually.

---
GUARANTEED SECURITY
We pledge to provide splendour and, more importantly, security. All visitors are required to present their radio-frequency identification (RFID) cards and enter PIN codes to gain access to all areas of the cellar facilities. A 24-hour CCTV system, monitored by a dedicated team of security guards, is implemented alongside infrared and alarm systems to safeguard your collections of fine wine.

---
RECEIVING SERVICES
We provide wine receiving services to all our clients with advance notice. All the deliveries will be stored in our temporary lockers in our main cellar waiting for your inspection. We will verify all the documentation and notify you once the delivery is here.