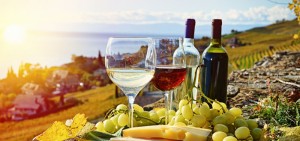 During the hot summer, many friends will ask under which temperature they should consume their wines.  Obviously, we all long for a refreshing taste during the summer season, but over-chilling a wine can also make it hibernate.
Normally, our readers can take the following Celsius temperature ranges as reference.
Light -Bodied Red: 12 to 13 degree
Medium -Bodied Red: 13 to 15 degree
Heavy-Bodied Red: 15 to 18 degree
Light to Medium Bodied White: 9 to 11 degree
Heavy-Bodied White: 11 to 13 degree
Champagne: 8 to 10 degree
Dessert Wine: 6 to 8 degree
There are several simple ways to cool down your wines to reach the desirable temperature quickly, such as wine cooling box and ice bucket.  If you put your wines into a refrigerator, please be careful not to keep them there for too long.  Otherwise, the wine will become shy and hide its flavor when you open it.
Last but not the least, storing our wines in a proper wine cellar is the most fundamental and important!  This is why Friends of K-Cellars can always feel assured here.